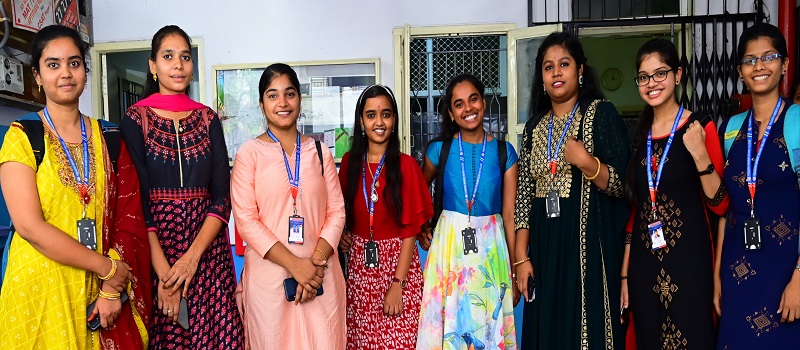 Why Pragathi Group:
Pragathi teaches discipline to students and make them understand the concept of teamwork, understand the importance of communication and go through a comprehensive learning by creating vibrant learning atmosphere through lot of activities.
Pragathi is not just an educational institution; it is a commitment towards new generation of smart and capable individuals. We create an environment in which every individual is cared for their spiritual moral, intellectual, physical, social and emotional needs. Wherein these skills create an educational friendly environment with overall development in which students attain innovative skills by practical method of learning.
Why Pragathi Women's College:
Pragathi Women's College was founded at a time when there were practically no choices for women who wanted an education equal to that available to men. The idea of such a college was a radical notion in 2002, but its success has been dramatic and undeniable. And for more than 20 years Pragathi Women's College has stayed true to its mission of providing women with the best education available in the liberal arts and sciences. Today, of course, women have many options, but we have only become more convinced that, for many women, a women's college is the best option, providing the academic challenge, personal attention and wide-ranging opportunities you would look for in any college is still our most important goal.
At Pragathi women's college students have more regular interaction with faculty members than those at any other institutions. More than half of the professors are women as are many top administrators. Our alumnae are leaders in many fields. Pragathi women's college offers social and academic exchanges and many student organizations, club activities, and athletics, all of which makes for a lively life outside of classes