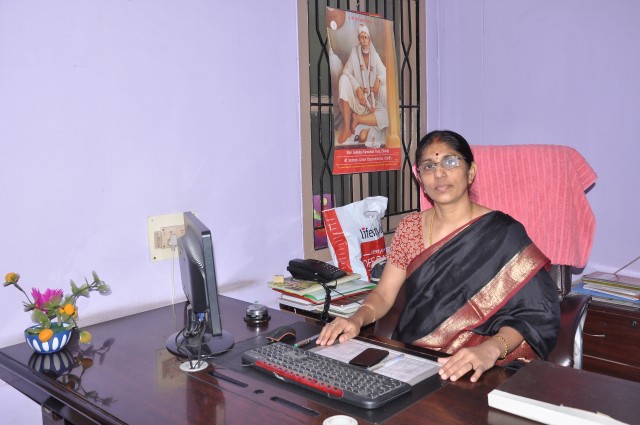 M. Anuradha Sastry
M.Anuradha Sastry an M.Sc in Chemistry, M.A in Hindi and is in the field of education for about 30 years with a long and rewarding history of working in women's colleges in various positions. She has penned several books on chemistry and to her credit has translated quite many books. Mrs. Anuradha Sastry believes that education is the foundation upon which is built a student's future, career, and character. It is essential that ideal education must impart qualitative knowledge shape the character, mold the personality and assist in imbibing and assimilating the social, moral, ethical, traditional, cultural values in a student.
It is with these qualities the method of education at Pragathi women's college is designed to torch the hearts of students to transform their lives and to offer quality education to achieve overall excellence. Realizing the importance and need for discipline the institution endeavors to comfort the students with all the necessary knowledge and skills to become truly successful in the chosen field. In whatever career a student may choose to take, hard work and discipline are the sure roads towards success. She strongly believes that the hard work of today is a triumph of future.
For her, an educational institution means, not only maintaining educational patterns but also converting educational institutes into modern temples for nations, by developing management skills and strengthening the core of education for the development of the nation.
Her foremost aim for the college has remained to empower women through skill development and value-based education, to make them complete versatile women to compete in the competitive world, which thereby will develop the socio-economic development to both empower women and raise the status of the Indian economy.
Warm welcome to every visitor to this site of Pragathi Women's college to come and feel the excellence of Education.