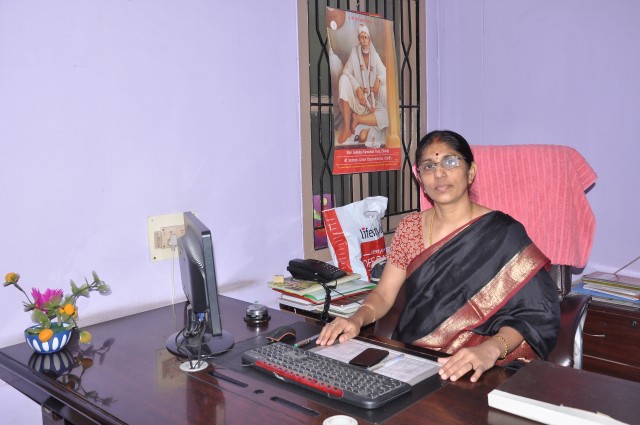 M. Anuradha Sastry
An MSC in chemistry and being in the field of education for about 25 years Mrs Anuradha Sastri is a stringent believer and supporter of women's education & their economic empowerment. The belief and zeal that runs in her personality is that
"Change is possible because we will make it possible"
Keenly interested in the cause of girl child naturally inclines her towards the upliftment of women which translates her to play an encouraging role to bring about the wroth in them.
"By empowering girls with quality education, we can strengthen them mentally so that they pick up established jobs and settle down themselves in the society with a feeling of pride and respect"--- says she.
Personally, she connects with each and every girl and solves any problem that creates hindrance in their studies.
"She needs to be educated - It is her right..." is of foremost concern to her.