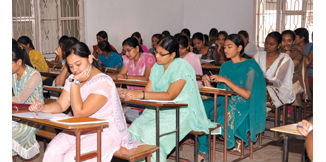 Our collective vision is to develop an environment that fosters exemplary, innovative generation who can respond swiftly to the challenges of the 21st century.
In pursuance of its vision and guiding Principles, College strives to provide educational opportunities for all aspiring youth to excel in life by nurturing academic excellence.
To provide a trusting environment to learn and grow. To ensure that the youth gets adequate opportunities to identify and develop their skills.