FROM THE DIRECTOR'S DESK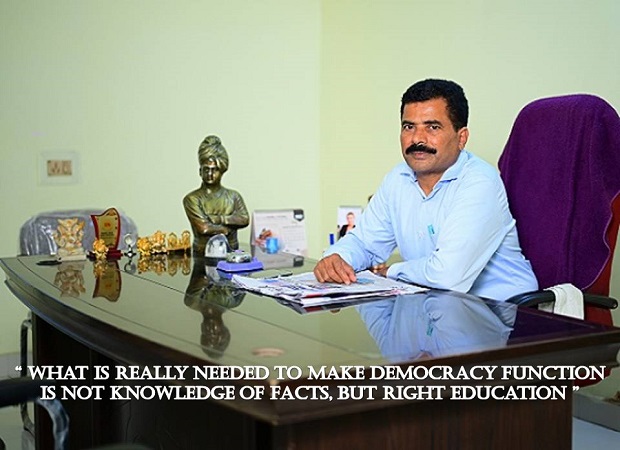 We at Pragathi believe that education is an integration of ethics, character, and knowledge. As a part of it, we inculcate leadership, problem-solving and critical thinking into our curriculum. We make sure our students emerge as strong technological and ethical leaders of a global community. In a rapidly changing world, the key to a holistic educational framework allows for freedom of expression and exploration.
Our institutions are committed to quality education with a deep focus on values of compassion, mutual respect, and cultivating exemplary values in this new era. Our excellent track record on placements, excellence in sports, and identity in the fields of art and culture is reflective of the mindfulness with which we craft the lives of India's future leaders.
Our vision is to make Pragathi Women's College the center for innovation, a name to reckon with in the academic fraternity by giving a strong impetus to create an environment of interdisciplinary knowledge application and holistic education. We are future-ready to accept new challenges of contemporary living, making our institution a nationally recognized educational center of knowledge and innovation.
I congratulate each one of you, who have walked a step ahead to be a part of our institution and I assure you that your journey here will be a fulfilling experience.