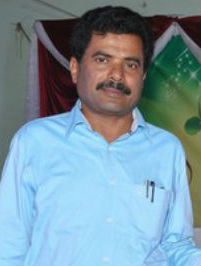 Director
S.Ravinder Rao
Education is a powerful tool to make the world approachable for every one especially for the economically disadvantaged. Pragathi was born out of the vision to bring value based education to the least privileged sections of the society and the lower middle class. We started it keeping in mind the thought that students from all sectors irrespective of their caste, creed, religion or any background must be provided with education. No student should be deprived of it, as education is our birthright. Pragathi works on this theme. Providing holistic education and all round development of the students is our motto. Not only that we provide 30% to 50% concession on the admission fee (depending on their economic condition, irrespective of their caste), we have also introduced sports (Indoor & outdoor), NCC & NSS training to all the interested candidates.
College also engages the students in taking them for various tours and excursions, celebration of festivals and traditions, freshers & farewells etc to give overall exposure to all our students. Pragathi branches have expanded far and beyond and have mushroomed in and around the city. Our hardcore dedication can be witnessed as lots and lots of our outgoing students get placements in various MNCs every year. Pragathi has touched all the milestones and has proved itself as an epitome of success.

We invite every one of you to be a part of Pragathi family. For any set of queries, we are available round the clock.