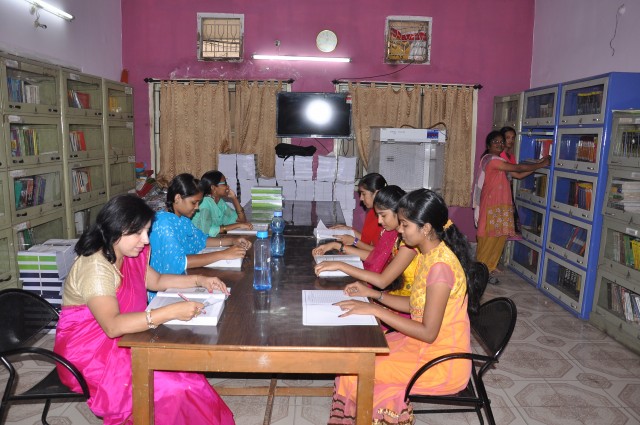 The Library
The Library is very spacious and holds materials to serve the whole college community. The Library holds materials relevant to the courses offered by the University, and includes books, magazines, Journals, statistics, and encyclopedias. There are extensive reading and study areas in the library, and offers borrowing facilities to any student. Library staffs are available during opening hours to assist students to make the best use of the library's resources
We follow certain code of conduct for using the library. Borrowing the books without valid identity card number is prohibited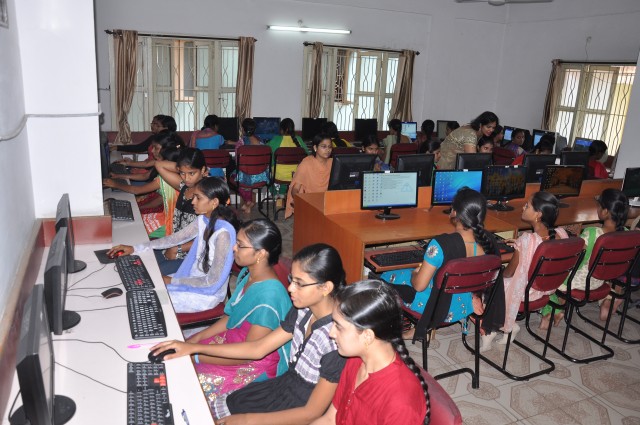 Computer Lab
Information technology has revolutionized world over the years. It has changed the very face of the society. It has found wide range of applications in different spheres of life. With an overwhelming increase in the widespread usage and popularity, computer education has become inevitable for the common man. Owing to the fact that the college has set up an excellent computer lab where the graduates acquire solid foundation which paves way for career in multifaceted disciplines.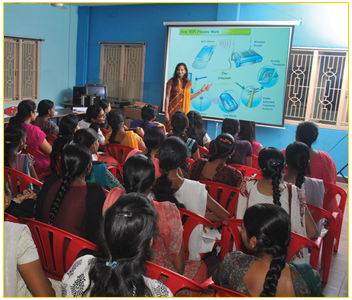 English Lab
Good communication skill is indispensable for the success of any professional. If one wants to reach out to people, he or she has to speak their language. The English language, in particular, has become essential in the lives of young people who aspire to advance their careers anywhere in the world. English language learning has therefore become a must for any Indian student today. English lab plays an important role in the language learning process. Language learning is not the same as learning any other subject. It is not confined to writing an examination and getting a degree or award. The four skills of reading, writing, listening and speaking have to be practiced. Lab programs discuss various features of the language at the. Being able to communicate well is the most important factor when seeking a placement in a company or institution. Communication involves one's ability to listen carefully so as to grasp the meaning and to respond in turn with apt words and clarity of pronunciation.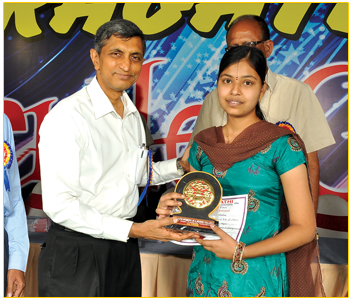 Sports and Games
The importance of sports and games is being increasingly recognized in India, from both educational and social points of view. More and more funds are being allocated for encouraging sports in schools, colleges and universities; in fact, sports have become an essential part of the curriculum.

Owing to the fact the Sports department at Pragathi coordinates the events which help students to perform well in all sports and game events at the University Level. The students are encouraged to take part in various sports like kabaddi and table tennis. Indoor activities, such as chess, caroms and rangolis, are also given considerable importance.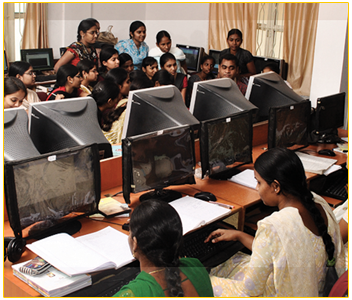 Multi-Media Lab
The Multi-Media Lab is a centralized facility for Multimedia-based instructions and presentations for our staff and students. It is well equipped with conventional audio-visual instrumentation and Projectors. It is to give substantial exposure to the students abound current affairs around the world thereby enhancing their knowledge.