ABOUT TRAINING & PLACEMENT:
Pragathi has an independent Training & Placement Wing, committed to provide all possible assistance to it's students. It is headed by an experienced and qualified Training & Placement Officer and ably assisted by Training & Placement Coordinators. The Wing ensures that maximum number of students secured placements in reputed National & Multinational Companies. Special Training is provided for Placements from 2nd Year onwards in various areas like Soft Skills, Group Discussion, Aptitude, Coding Skills etc.
=================================================================================
OBJECTIVES:
1.To make Pragathi preferred destination to all multinational companies for recruiting outstanding individuals.
2.To work with students to help them build their employability and career management skills by providing a range of careers programs and resources.
3.To build Pragathi brand value in the corporate world.
4.Emphasize more Industry - Institution interaction for research, direct interaction with students and faculty, or partnership on multiple levels.
5.Establishing exclusive Life Skill Lab for soft skills & technical skills.
6.Introducing video conferencing with industry experts & successful alumni to create awareness for Campus to Corporate Transformation.
7.Adding new clients to existing list of companies.
8.Scheduling training programs from 1st year to prepare students to cater corporate needs & requirements.
9.Adopting into Digital Technologies - AI / ML / IOT / Cyber Security / Block chain / Data Analytics / CLOUD.

=================================================================================
GALLARY:
---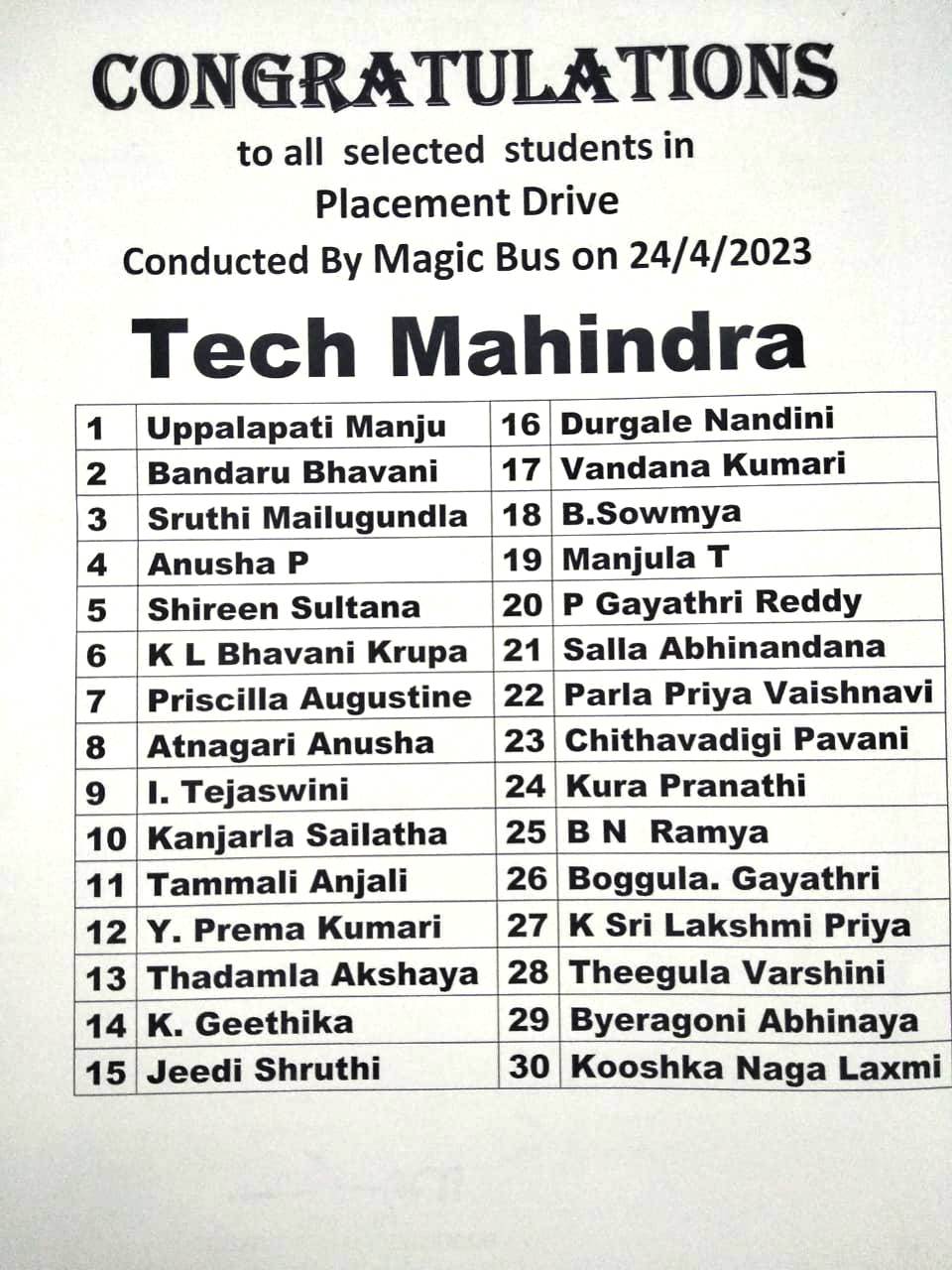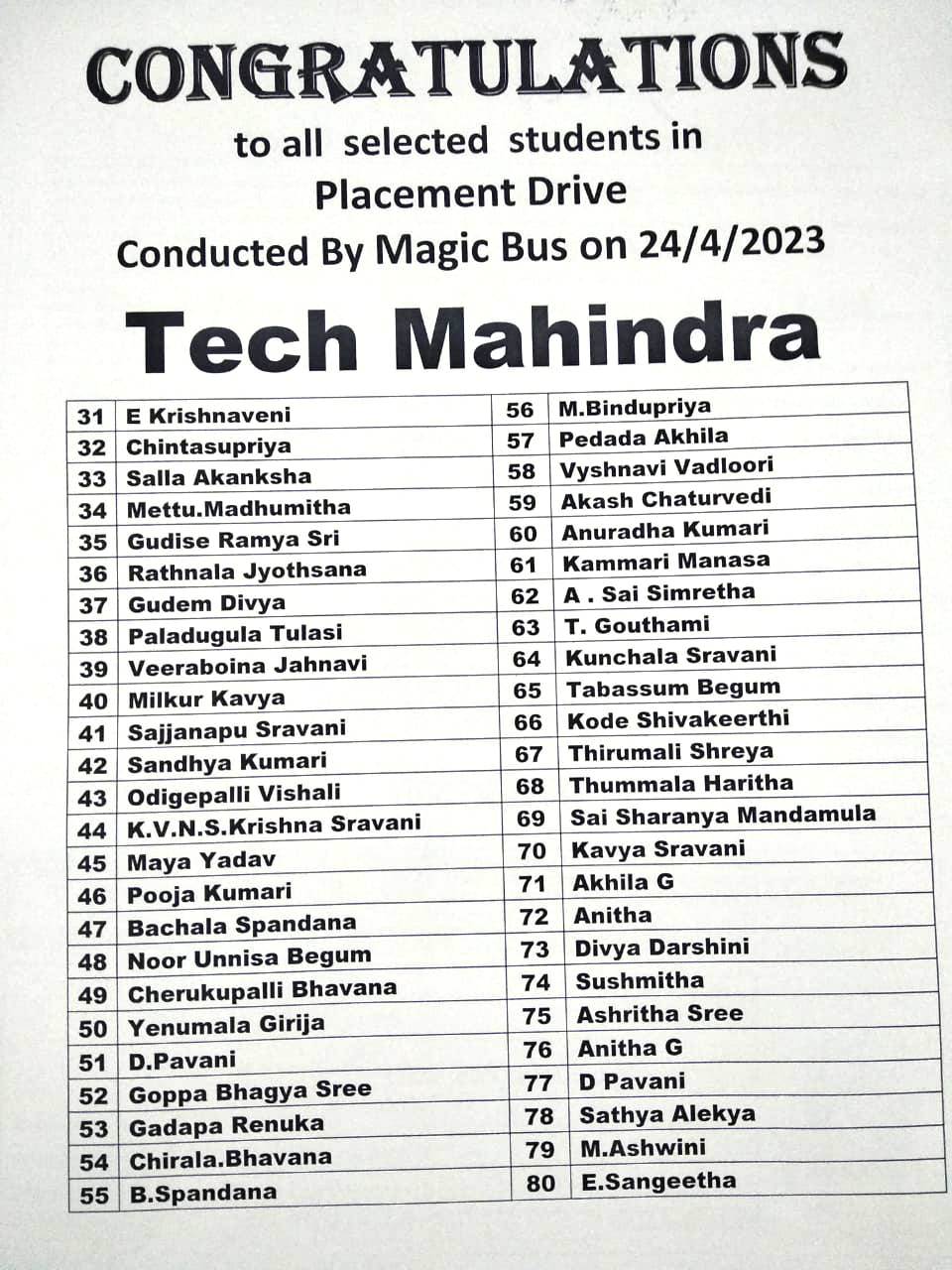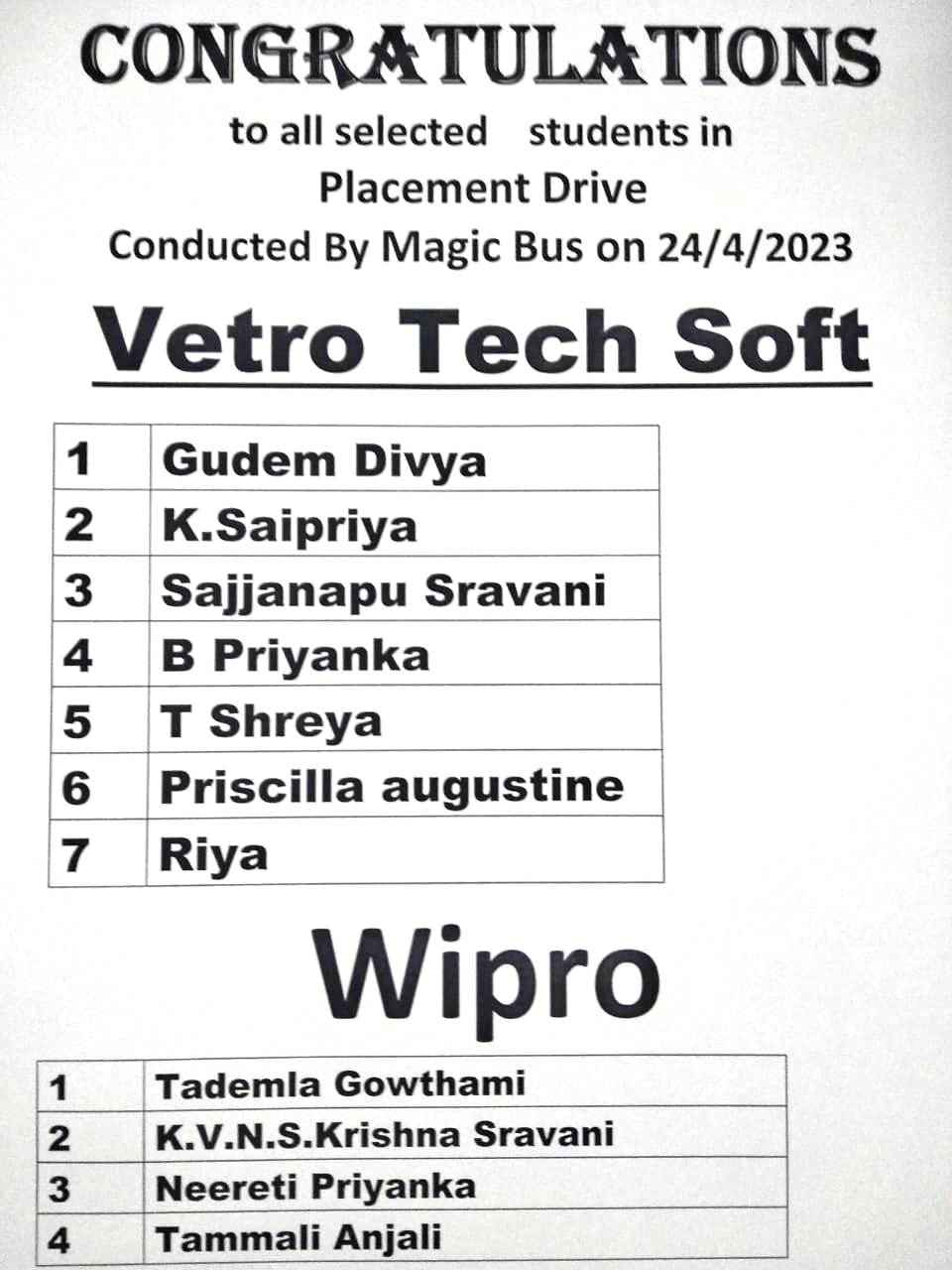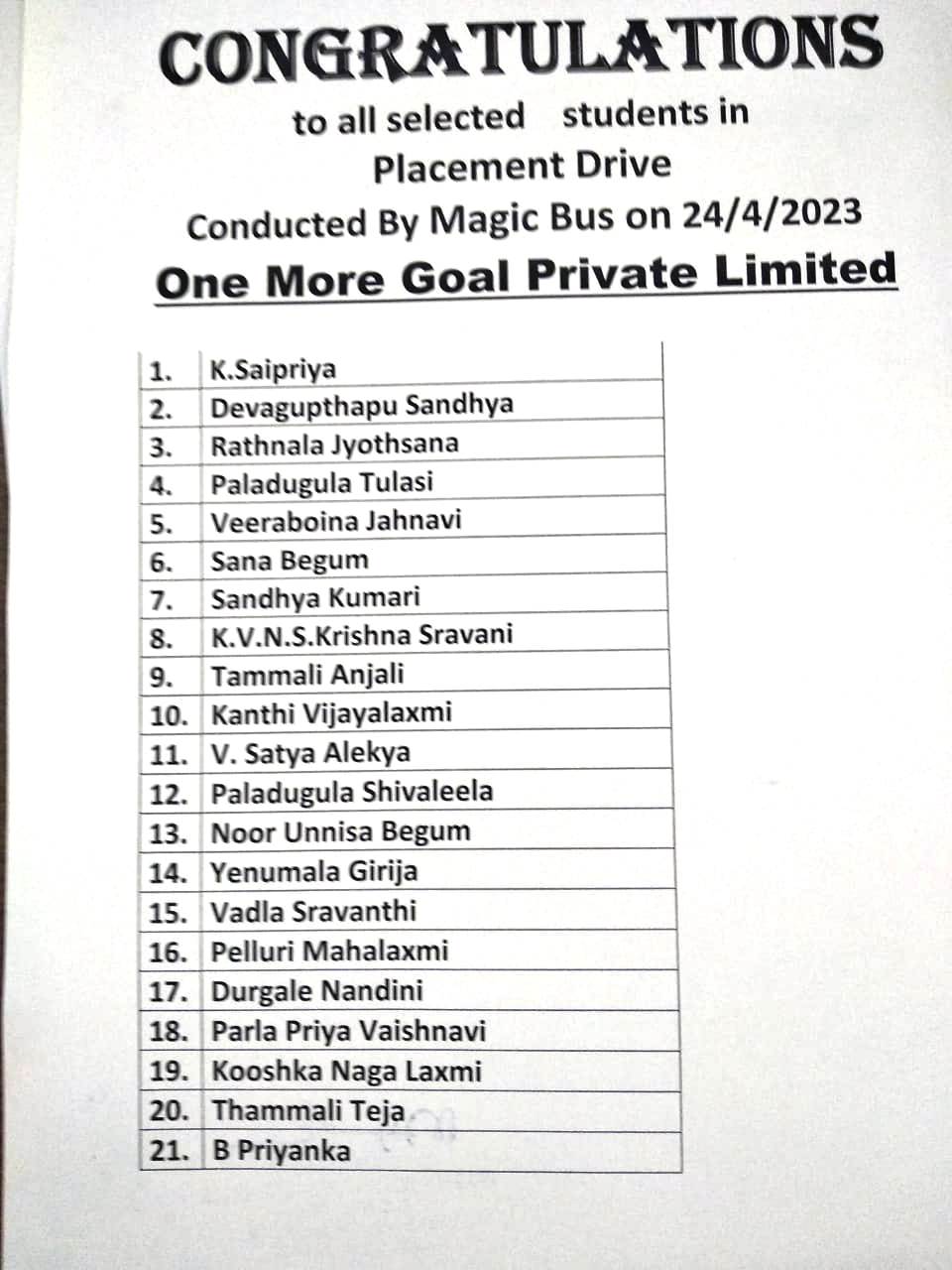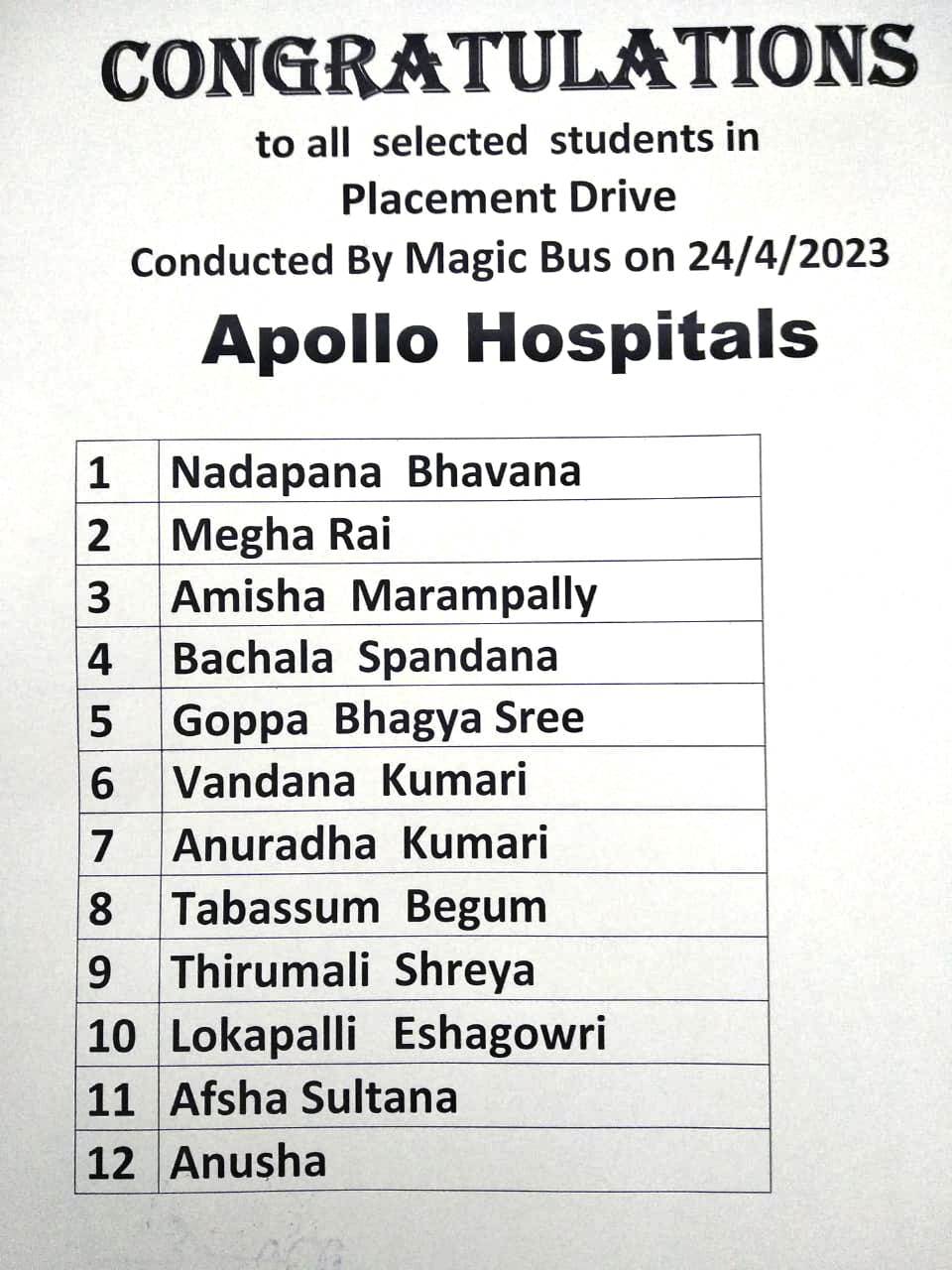 Campus Drive in collaboration with MagicBus on 24/04/2023